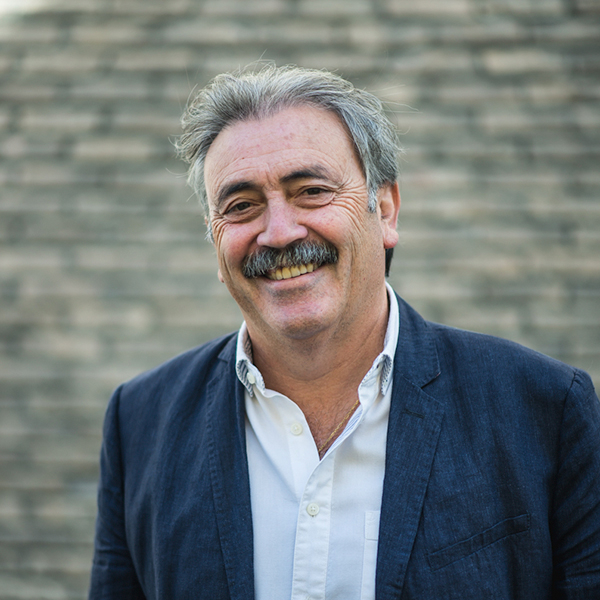 Miguel Cardiel
HEAD OF SALES, NORTH ARAGON.
Miguel has had two spells at the company. In the late 1980s he began his career here, and after 24 years "playing away" came back for the return leg six years ago now, fulfilling his professional dream. As a keen footballer, he likens his experience to a player who leaves the club academy to sign for a major team, but is always looking forward to ending his career back home. The enthusiasm that still beats within him is the greatest driving force in going about his work which, as he himself explains, "means being able to convey to clients, through the distribution team, the passion and loving care with which we brew our beer". Another vital aspect, he claims, is sound planning, an indispensable building block when you have a large and geographically widespread team working under you. Knowing how to delegate, and creating a harmonious atmosphere, are two necessary qualities, although for him what really matters is never to lose the desire to be down there "on the shop floor", "pounding the street", so you can end every day knowing that your daily efforts make a difference. It's not hard to see that he is a Zaragoza fan.
MONTSE ALONSO
MORITZ BREWERY WAITRESS.
Montse Alonso is brimming with energy. The heady pace of her work as a waitress at the Moritz Brewery never wipes the smile off her face. And that need, to be always alert, to take care of every detail, and at every moment, is what she most enjoys about "her graft". She says that working at the Moritz Brewery is now a part of her, and that sense of feeling one of the family is what she conveys to customers. "Speaking to someone who is having a bad day, and seeing them leave here with a smile on their face and a word of thanks is like a feel-good injection". And she obviously gets her daily dose, so full of good cheer that she has plenty to spare for customers and colleagues alike.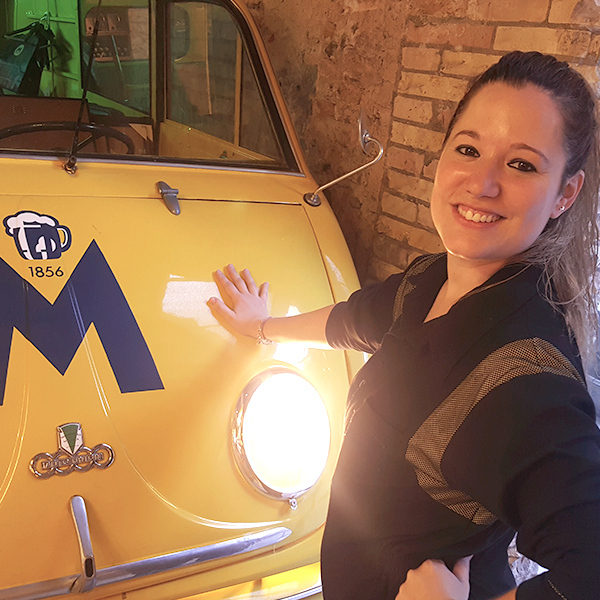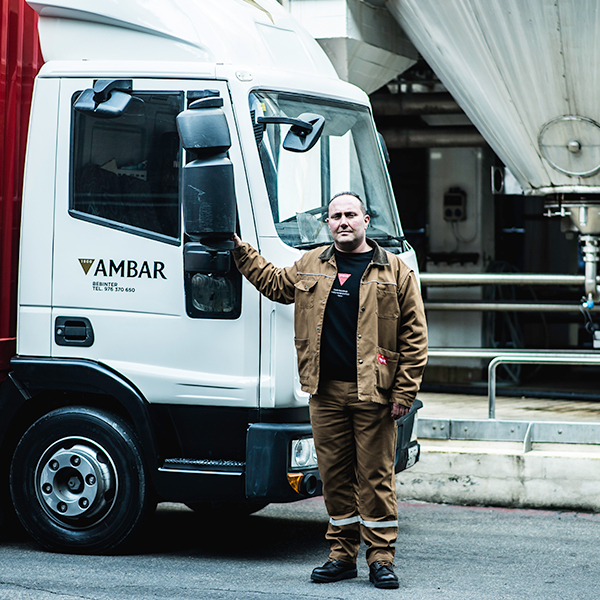 PACO APARICIO
FRESH BEER DELIVERY..
Paco Aparicio fulfils a vital mission every day. He delivers beer directly from the Ambar brewery to those bars that have fresh beer tanks, or as we say in the brewing jargon, a "dru tank system". Aside from anything else, this means that he "gets up at the crack of dawn", because before the bars he delivers to open their doors, he needs to have finished doing his job, so that none of the patrons trip over the hose that connects the refrigerated tanker to the beer tank, ensuring that everything is ready for a pint to be pulled. His is the first face that many clients see in the morning; he is the first one to detect a need, and the first to address it. That is what he most enjoys about his job, becoming "part of the family", having now been doing the rounds from bar to bar for 24 years, including some key moments in his life: "I met my wife in a bar, wearing an Ambar T-shirt," he recounts with affection. What matters most in his job is the warm relationship with the landlords. "They are opening their door to you, and you have to be responsible, take care of their property, and above all be friendly". And he has plenty of experience in perfecting customer service. When asked what two qualities he would emphasise in doing the job up to his high standards, he doesn't need long to think about it: punctuality, and a smile.